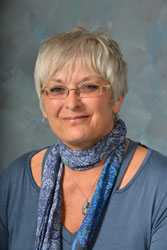 From the
July 2017
Newsletter

Hello Seniors,
July is Social Wellness Month. For seniors, staying socially active is just as effective as exercise for improving your mood and quality of life. Social wellness helps create an overall feeling of good health. Research shows that socially isolated people are more susceptible to illness. Here are some good ways to improve your social wellness or that of those you know:
Talk to a friend. Call or visit someone you may not have spoken to in awhile and have a positive interaction. Really listen and find out what is important or what issues the person may be facing. Practice empathy by putting yourself in the person's shoes and allowing someone to listen to you.
Help someone in need. Seeing a need, and fixing the need, is a positive way to see life. Volunteering helps you and others. The Senior Companion Program, hosted by the Senior Center, is a great way to help others and meet a new friend. If you qualify, you will get a stipend and other benefits as well.
Care for others and allow others to care for you. Sometimes it can be difficult to admit when there's something one can no longer accomplish on their own. When assistance is needed, even if it's just going to the grocery store or household chores, allow the people who care to help. There's no shame in admitting you can't do it all on your own.
Develop a new friendship. You're never too old to make a new friend, so don't be afraid to go up and talk to a peer. Enjoy being with others. Social interactions help improve your mood and enhance your self-esteem. Remember, sometimes laughter really is the best medicine.
Connect with others. The Senior Center offers congregate meals, exercise programs and craft classes for you to interact, or just come and visit, have a cup of coffee or tea and mingle with other seniors.
So bring neighbors, family, friends, loved ones, grandkids, or adopt someone you don't know and bring them too! RSVP at 452-1735 so we know how much food will be needed. I hope to see all of your beautiful smiling faces!
Darlene Supplee
Executive Director
Please consider a legacy gift to the Meals on Wheels Program. You would be giving a gift that would last a lifetime.
Darlene Supplee-Executive Director
---
GARAGE SALE!!! This Friday and Saturday Aug18 & 19 from 8:30 to 2:00
Come on over for some terrific items and help support a much needed program.  We have lots of items for both ladies and gents.  Come early for the best bargains. 
 We are currently accepting donations. If you have any questions about what donations we are taking give us a call at 452-1735
---
A Beautiful Meals on Wheels Story. 
Please watch the story.
Please consider a legacy gift to the Meals on Wheels Program.
You would be giving a gift that would last a lifetime.