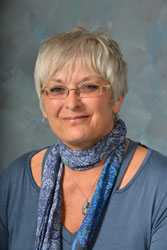 From the
February 2017
Newsletter

Hello Seniors,
Let's talk about our hearts! February is Heart Awareness Month and there is nothing more important than the health of our hearts. Heart disease is the leading cause of death for men and women in the United States. Every year, 1 in 4 deaths are caused by heart disease. Taking care of our hearts is important and there are some simple changes you can make to support this amazing beating organ: 1.) Know your blood pressure and keep it under control 2.) exercise regularly (30 minutes almost every day) 3.) Get tested for diabetes and keep it under control if you have it 4.) Know your cholesterol and triglyceride levels 5.) Eat a lot of fruits and vegetables 6.) Maintain a healthy weight. 7.) Get enough quality sleep.
Two examples of heart-healthy food plans include the Dietary Approaches to Stop Hypertension (DASH) eating plan and the Mediterranean diet. A diet rich in fruits, vegetables and whole grains can help protect your heart. Aim to eat beans, low-fat or fat-free dairy products, lean meats, and fish as part of a healthy diet. Also, avoid too much salt and sugar in your diet.
So how can the Senior Center help? First, our nutritional program follows the DASH diet for the congregate lunch and Meals on Wheels program. Second, you will find exercise classes for Everyone, no matter what your level of abilities. Third, you will find socialization and love to brighten your incredibly important heart.
The Meals on Wheels program needs your help. Many seniors have to choose between paying for medications and paying for food. We are trying hard to make sure those seniors have at least one meal a day, and you can help! It only takes $5 a day to deliver a single meal:
1 WEEK of meals for a senior = $35;
1 MONTH of meals for a senior = $150; and
1 YEAR of meals for a senior = $1,820.
Please join us to make sure that those at risk for hunger in our community are not forgotten. You can make a difference!
Darlene Supplee
Executive Director