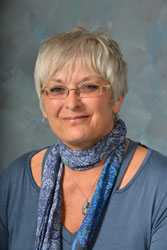 From the
January 2017
Newsletter

Hello Seniors,
Happy New Year! It is the time for new beginnings. A time to reflect on the accomplishments of the previous year and the goals for the year to come. So much has happened in the past year, and it is wonderful to see how much the Center has grown. As always, I am truly amazed at all the wonderful people who have become a part of our family here at the Center.
January is Elder Abuse and Fraud month. Each year hundreds of thousands of older persons are abused, neglected, and exploited. Many victims are people who are older, frail, and vulnerable and cannot help themselves and depend on others to meet their most basic needs. Abusers of older adults are both women and men, and may be family members, friends, or "trusted others." A study found that for every reported incident of abuse, neglect, exploitation or self-neglect, 5 more go unreported. So what can we do? Here are just a few ways to help:
1.) Call or visit elderly neighbors, friends or loved ones often to ensure their well-being. 2.) If you see warning signs of abuse, neglect or exploitation, call Adult Protective Services @ (800) 478-9996.
3.) If you have any questions or concerns on what to do, Rachael Delehanty may be able to help. She is here specifically to help the senior community in the Fairbanks North Star Borough. Here is her contact information: Rachael Delehanty, Americorps/ Equal Justice Works Elder Justice Legal Fellow 2016-2017 Alaska Legal Services Corporation, 1648 Cushman, #300, Fairbanks, AK 99701-6228, Phone: (907)452-5181 ext. 106 Direct: (907) 374-7306. You know the saying "It takes a village"… (and what a wonderful village we live in).
I would like to give a heartfelt thank you to the Adopt a Grandparent program for their gift of warm gloves for our homebound seniors, the children of Northern Lights Church and the Gonzales family for their beautiful handmade cards, and to all of those who donated gifts for our seniors. I would also like to thank our wonderful volunteers for wrapping gifts for the Christmas party and those who helped by delivering the gifts with the meals. Our many events and programs would not function without you and the huge hearts you bring. I am extremely grateful to live in such a wonderful community, filled with so many generous people.
We had our annual Christmas party and the building was full of laughter and beautiful faces. Santa was here to give presents for almost 50 children! Dave "Magic Fingers" was also here to entertain us with Christmas music on the piano. The Girl Scout Troop of Fairbanks was here to sing and share their joy with everyone. The list goes on and big hugs to all the folks who made the day a great event.
Just a reminder that in February, we will begin the first phase of construction for the remodel. The construction will be done in the evenings and on the weekends. The contractor has assured us that our programs and our daily business will be able to continue as normal, with the exception of a few evening activities. We are very excited to see the finished product. I know that the added space will not only benefit the programs, but also those who join us at the center for activities and lunches.
I am excited to see what the new year brings, and I hope your year is filled with good health, good friends, and prosperity.
Darlene Supplee
Executive Director