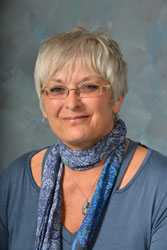 From the
April 2017
Newsletter

Hello Seniors,
April is National Volunteer Month, so I would like express our appreciation for the many volunteers that offer their time, compassion, hard work, and above all, the amazing kindness they show to the seniors in our community. Our volunteers are truly the heart of our programs and without them, we would not be able to offer the many services that ensure that no senior goes without. Their acts of kindness leave a huge impact on our beloved community.
With all the uncertainty in Washington and proposed funding cuts in the Meals on Wheels (MOW) program, understanding the magnitude of what the MOW program does and how it affects our community, is more vital than ever. I would like to share a few stories to portray the impact of our program and the wonderful volunteers that make a difference in seniors' lives every day.
The first story is how our drivers quickly become a trusted smiling face to homebound seniors during their MOW routes. On two separate accounts, a senior confided to their drivers they were being abused. With the seniors reaching out to the drivers, we were able to alert the correct agencies to draw attention to the heart-breaking circumstances MOW drivers build a relationship with their seniors, allowing the Center and our community to monitor the well-being of a homebound senior.
Another story takes us to a Monday morning, where a volunteer driver became immediately concerned when one of her favorite MOW clients did not answer the door. She found the apartment manager and entered his home, where they found him laying on the floor. He had fallen Friday evening and laid there all weekend until the driver knocked on his door to deliver his meal. He had seriously injured his head and was immediately taken to the hospital. If not for the MOW driver, the senior could have easily passed away, injured and alone. The volunteer even went to see the senior in the hospital, and since it was during the Christmas holidays, took decorations to brighten up his room.A similar story is of a senior who fell behind his front door after going out to get his mail. He laid on the floor all night until the MOW driver brought his hot meal the next day. The driver was able to call EMTs for assistance. Thank goodness there were no broken bones and he was able to return to his home that evening.
There are many more stories like these that amplify why the Meals on Wheels program is so important to the support of the seniors in our community. Remember, there are 700 community seniors, who are 85 and older, with only 250 assisted and living home beds in the Fairbanks North Star Borough. The population of this cohort is expected to reach 900 or more by 2020. To keep our beloved pioneers here in our community, we need to think outside the box how to monitor their safety and success of living independently, which is the desire of almost every elder I speak to.
The MOW program is only made possible because of our wonderful volunteers and many generous donors. That is why we need your continued support through financial donations, time, delivering of meals, and awareness of our community's rapidly growing senior population. Fairbanksans are amazing and with your support, the Center can continue to bring safety, nutrition, compassion and socialization to seniors who may otherwise go without. The bountiful love we show each other strengthens the place we call home.                                              –Darlene Supplee—Executive Director
Our Volunteers deliver more than a meal
They deliver a smile and brighten the day.
Do you have a couple of hours in the mornings.
Would like to volunteer?
Call Bob or Darlene at 452-1735

Can't volunteer and would still like to help?