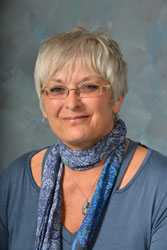 From the
Sepember 2016 
Newsletter….

Hello Seniors,
September is Fall Prevention Month and a great time to remind ourselves the importance of preventive measures. The National Council on Aging (NCOA), ncoa.org/FallsPrevention, is
advocating for a greater awareness. NCOA states that every 11 seconds an older adult is seen in an emergency room for a fall-related injury.
Six steps to help prevent falls are:
1. find a good balance and exercise program,
2. askyour health care provider to do a assessment of
your risk for falling,
3. regularly review your medications with your doctor and/or pharmacist,
4. get your vision and hearing checked annually,
5. keep home safe from tripping hazards
(increase lighting, keep stairs clear, install grab
bars in key places),
6. talk to your family to enlist their support.
At the Senior Center, we have a Home
Fall Prevention Checklist you can do at home. It
is a great tool to help evaluate each room in the
house with a new way of looking at things. I have
witnessed firsthand how a fall at home resulted in
a broken hip with many months of recovery to
follow.
Darlene Supplee
Executive Director
Check out this great video
about one of our Meals on
Wheels Drivers – Uriah Nalikak.