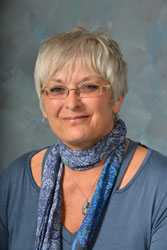 From the
June 2017
Newsletter

Hello Seniors,
There has been a lot of talk in the media lately about the Federal proposed budget cuts to senior programs. The budget presented, includes cuts and elimination of programs that many seniors rely on. Regardless of where you find yourself in the spectrum of politics these days, these cuts affect our community and we need to be informed of the pending cuts and program eliminations. According to the National Council on Aging here is some information on the proposed cuts:
— Medicaid: Cut by $627 billion-This is on top of the $839 billion proposed cut in the House of Representatives' American Health Care Act, which would repeal and replace parts of the Affordable Care Act. Taken together, this would mean almost $1.3 trillion in Medicaid cuts over 10 years, an estimated 45% reduction by 2026. Nearly 7 million low-income seniors rely on Medicaid for their health and long-term care. Medicaid, after personal funds are exhausted, is the one and only program that pays for nursing home and assisted living care. Medicare does not pay for long-term care.
— Low-Income Home Energy Assistance Program (LIHEAP)-The budget also eliminates the Low-Income Home Energy Assistance Program (LIHEAP) that assists low-income individuals pay for their heating and cooling costs. About third of the 6.8 million households receiving LIHEAP benefits include an older adult aged 60+.
— Block Grants (SSBG, CSBG, CDBG)-The budget eliminates the Social Services Block Grant (SSBG), Community Services Block Grant (CSBG), and Community Development Block Grant (CDBG). These programs provide states and localities with funding to improve economic security and independence for low-income families and seniors through services like home care, congregate and home-delivered meals, and transportation. SSBG is the only source of federal funding for Adult Protective Services. An estimated 4.4 million older adults receive services under SSBG and CSBG.
— Senior Corps & AmeriCorps-The budget eliminates both of these national service programs that enlist older adults in volunteerism and serve seniors in communities nationwide. Last year, 245,000 Senior Corps volunteers provided 74.6 million hours of service.
— Supplemental Nutrition Assistance Program (SNAP)- Federal SNAP funding would be cut by $194 billion over 10 years. The budget also shifts more funding responsibilities to the states and erodes policies that streamline access for seniors and people with disabilities. Almost 5 million seniors rely on SNAP benefits to afford food.
— Older Americans Act (OAA) and Elder Justice Act (EJA)- the budget reverses the modest FY17 increases for Supportive Services, Senior Nutrition, Caregiver Support, Native American programs, and the Elder Justice Act.
The budget making process is far from over. The Senate and House will have their own input on the budget. Congress has until September 30th to adopt a new budget. The mission at the Center is to strive to provide services which enhance and promote quality of life, self-determination, and independent living. We are grateful for our community's support of this mission. The aging population (60 and over) is currently at its highest level in human history. It is predicted the rate of population aging in the 21st century will exceed that of previous centuries. It is going to take a village to support our founding pioneers.
Darlene Supplee-Executive Director
---
GARAGE SALE!!! This Friday and Saturday from 8:30 to 2:00



Come on over for some terrific items and help support a much needed program.  We have lots of items for both ladies and gents.  Come early for the best bargains. 
 We are currently accepting donations. If you have any questions about what donations we are taking give us a call at 452-1735
---
A Beautiful Meals on Wheels Story. 
Please watch the story.
Please consider a legacy gift to the Meals on Wheels Program.
You would be giving a gift that would last a lifetime.