Valentine's


Heart to Heart fundraiser


Sat. Feb. 10
Raven Landing

To support Meals on Wheels program

Info: 452-1735
From the February 2018 Newsletter
Executive Director Desk

Hi Seniors,  Last month I did not mention our gracious appreciation to IBEW for donating time and materials to help finish the dish room! They stepped up to the plate when we needed it most.   We are pretty darn lucky to have them support us. Five years ago IBEW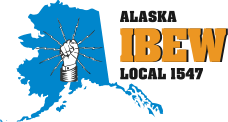 1547 were our heroes in running the electric, getting permits, and donating materials to in­stall our used walk-in cooler and freezer. Both chilling units allowed the program to keep up with Meals on Wheels demands of a growing senior population. Being a career electrician, my grandfather belonged to the IBEW in Philadelphia, and I thought to my­self the other day how life goes in circles. When I was a child, I got to watch my grandfa­ther help so many by donating his time and talents through IBEW. Big hugs, IBEW, for showing the Senior Center the same love I got to watch my Grandfather share those many years ago.
I want to re-draw your attention to our first Heart to Heart fundraiser which is on Febru­ary 10th.
The Senior Center's mission has always been to help seniors live a full, safe and health life. A huge part of that includes balanced nutrition. Meals on Wheels as­sures a homebound community member gets this important nutrition. The program de­pends on fundraisers like the Heart to Heart event to help ease the gap between the growing need for a home-delivered meal and our grant funding. A big shout out to all the local businesses who donated wonderful items to the silent auction.
Remember…exercise, nutrition, and socialization are strengthening components and the keys to keeping the mind, body and soul strong. The Senior Center provides all of those elements through free exercise classes, congregate lunches and plenty of ways to socialize, either over coffee or while volunteering. There are strength in numbers and no one needs to be alone.
Hope to see you at the Senior Center real soon!
Darlene Supplee—Executive Director