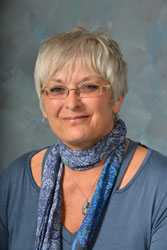 From the
December 2016
Newsletter

Hello Seniors,
I hope you all had a wonderful Thanksgiving and that your holiday  season is filled with good health, happiness, and the warmth of family and friends. The Center has been busy as usual and a lot has happened this year. We have added some new programs and exercise classes and it is nice to see so many utilizing these important services. The winter is always cold and dark, but seeing your beautiful, smiling faces brightens our day.
As 2016 comes to an end, I would like to take a moment to say thank you. Thank you for another great year at the Center, for every minute of time and talent you all bring to the Center, for every dollar you donated, for having a good time while at the Center, for bringing your concerns and ideas to myself or the staff, for stepping out of your comfort zone to try something new, for  working to keep your brain, body and spirit engaged and connected, for aging with style, and for choosing to spend your time with us!
The Senior Center will be hosting  our annual Christmas  Party on Saturday,  December 17th at 11:30am,  and you are invited. The Girl Scouts  of Fairbanks  will be joining  us. There will be food and beverages, and Santa will make an appearance at 11:30am to give out presents, so bring the whole family. Please make sure you call the front desk at 452-1735 to let us know the ages and gender of the children you will be bringing to ensure enough gifts. Rides will be available to and from the Center, but please call ahead and reserve your spot as seats for rides are limited.
We are excited to see the opportunities  that 2017 has to offer. We received wonderful news from the Rasmuson Foundation that our grant request for $82,000 was approved for the renovation of the building. The construction is scheduled to begin in February, and the contractors have assured us that it will not interfere with normal business. This renovation will help the staff and volunteers to better serve the senior community and provide more space for our exercise groups.  Please celebrate  with us in this amazing news!!
Happy Holidays from our
Senior Center family
to yours,
Darlene Supplee
Executive Director
about one of our Meals on
Wheels Drivers – Uriah Nalikak.