Please consider a legacy gift to the Meals on Wheels Program.

 
From the October 2017 Newsletter
Hello Seniors,
October is here, the leaves are falling, the weather is changing, and the Center is full of activity. It seems like there is always something going on, and it warms my heart to see so many smiling faces who choose to come visit us and the building.
We have been working toward the continuous improvement of the Center. Thanks to our wonderful friends at the Rasmuson Foundation, we were able to purchase a new convection oven, a new compartment sink, two stainless steel work tables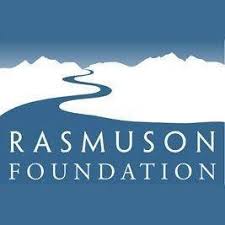 for the meal prep area, and a new dishwasher! We were also awarded the Bill Stroecker Foundation grant and are able to move forward on the remodel of the dish room. Little by little, we are making the building a better place to be, and I am so excited to see what the rest of the year has to bring.
Now, I know it's only October, but as the temperature drops, it is important for us to prepare for the possible risks that winter brings, including illness, and injury. Here are a few tips to stay safe and healthy this winter:
1. Dress warmly and keep dry. Wear layered, loose-fitting clothing, gloves and a hat.
2. Plan ahead. Before winter arrives, check all the windows and doors in your home for cracked or worn seals.
3. To avoid slips and falls, wear non-skid boots or shoes with plenty of traction.
4. And most importantly, eat a well-balanced meal for good nutrition.
With the cold weather arriving, it also means the holidays aren't far behind. For those who do not like to venture out in the cold anymore than necessary, the Holiday Bazaar may be for you.
Stay safe and warm,
Darlene Supplee,
Executive Director
NSCoA's Mission: The North Star Council on Aging (NSCoA) strives to meet the needs of older Alaskans by providing services which enhance and promote quality of life, self-determination, independent living and dignity.