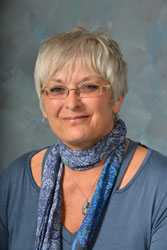 From the
September 2017
Newsletter

Hello Seniors,
Can you believe summer is almost over? As we move forward into the fall season, transformations are more apparent with the leaves changing colors, and the cooler weather. September always feels like the beginning of something new. This year, for the Center, that means new kitchen equipment! NSCoA has been awarded the Rasmuson Tier 1 grant for the purchase of this equipment. We are working on buying a new convection oven, work tables for the Meals on Wheels preparation areas, a vegetable sink and a dishwasher. With these upgrades, we hope to increase productivity and efficiency. We are so grateful to the Rasmuson Foundation and so excited to continue making improvements, no matter how small, to the facility as we try to better our services for the nutritional programs.
Next, we have submitted a $15,000 grant proposal to the Bill Stroecker Foundation. These funds will be used for a desperately needed remodel to our dish room. If awarded, the funds will allow us to remove deteriorating walls, refurbish the floor so it is level, and lay a slip resistant, easy to clean flooring. The monies will also be used for the necessary rerouting of plumbing to accommodate the new dishwasher. So please join is in hopes for a positive outcome from this wonderful Foundation, who has supported us each year, by generously contributing to the Meals on Wheels program.
September is National Senior Center month. This year's theme is Masters in Aging. I am in awe of the seniors I see everyday, striving to live stronger and longer. Senior Center month is a time to celebrate the important benefits of our Center. Within our walls, we celebrate life through daily exercise classes, nutrition, resource information on services available to enhance life, educational classes, socialization, volunteering to help strengthen our community, and the joys of belonging to an extended family. Astonishingly enough, I find the Senior Center to still be a secret to Fairbanks. Help share the beauty of our Center by inviting friends and family to see the amazing ways the Center can enrich their lives.
Lastly, I want to draw your attention to the upcoming Caregiver & Senior Resource Fair on September 13th (see page 3). This event is to educate and support. Knowledge is a gift, better preparing us for the unexpected. Mark the day in your calendar "a day to educate."
Darlene Supplee
Executive Director