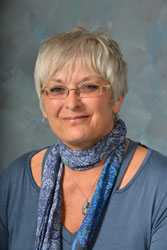 From the
August 2017
Newsletter

Dear Seniors,
First, I want to apologize for this month's edition being late. I wanted to be able to talk about our Open House we held on Saturday July 29th, and mention all the wonderful support from our community members. A huge hug to all the volunteers who donated their time in preparation that contributed to an outstanding day. The Fairbanks community constantly supports our efforts to make sure no senior goes hungry or without.
We had amazing food donated by: Alaska Cheesesteak Company; Alaska Salmon Bake; Big Daddy's; Bobby's Downtown; Brewster's; Friar Tucks; Frostbite Foods; Gallentinos; Gambardella's; KFC; Miguel's; Pikes Landing; Raven Landing; Stone Soup Kitchen; Taco King; The Cookie Jar; The Pump House; and The Turtle Club. Also, to help with our Meals on Wheels fundraising efforts, gift certificates were donated by DW Grill, and Double Eagle Restaurant, and a hotel stay provided by the Westmark. The variety of outstanding food created a smorgasbord of selections for a true taste of Fairbanks.
The Center was able to create an outside experience with a event tent donated by Alaska Dreams, Inc. and a large discount offered in support by Independent Rental for tents, tables and chairs. I have included a display of every logo from each of the names mentioned above. I do hope as you pay patronage to each of the establishments, you extend a huge thank you on behalf of the Senior Center.
I would also like to thank all the volunteers and musicians who provided a delightful experience of music and Hawaiian dancers. Our front yard was filled with smiling faces, sitting back and enjoying the lovely sounds of the many performers.
I truly thank each and every one for their support in this event. The positive feedback from the 170 visitors communicated to us that next year we will hold this celebration again.
On August 26th, we will have our annual meeting to communicate the direction the Senior Center is going this year and listen to all of our members as to how we can provide better services for the unique needs of our senior community. The meeting will start at 10:00am with a BBQ to celebrate our yearly accomplishments to begin at 11:30am. I look forward to seeing each of you there!
With a smile of great thanks!
Darlene Supplee Executive Director