Welcome to the Fairbanks Senior Center
From the July, 2021  Newsletter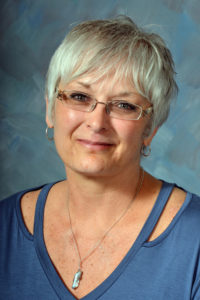 Hi Seniors,
This ED letter will be a quick recap of FY21 activities.  The closure of your Senior   Center is still in effect due to future construction scheduled to begin this summer.  Your team has built, and distributed 500 Emergency Readiness Kits and 900 shelf-stable food boxes to seniors in Fairbanks, North Pole and Salcha.  Some of the feedback from the  receipts are: "I'm blown away by the 'bug out' bag." "We appreciate it, it is a Godsend." "My husband and I are very grateful and so happy." "If anything happens, we are ready.  How did you all do this?"  We are hoping to gain more funding for a new round of  Emergency Readiness Kits in August, so if you did not receive one, call and put your name on our list for next time.
Below is the announcement for our Annual Meeting in August.  Please call to let us know you will be attending so we can get a headcount for food.  The meeting will start at 10:30 and food will be served at 12:00.  All are welcome for the BBQ so let us know how many will be joining us!
Kindest Regards,
Darlene Supplee ~ Executive Director
     Please click the link below to read the rest.                                                 CLICK HERE TO READ THE  DIRECTORS COMMENTS
---
CLICK HERE  FOR MORE INFORMATION                  ON  THE 2021 ANNUAL MEMBERSHIP                              MEETING & CELEBRATION
SPECIAL THANKS TO OUR EVENT SPONSORS: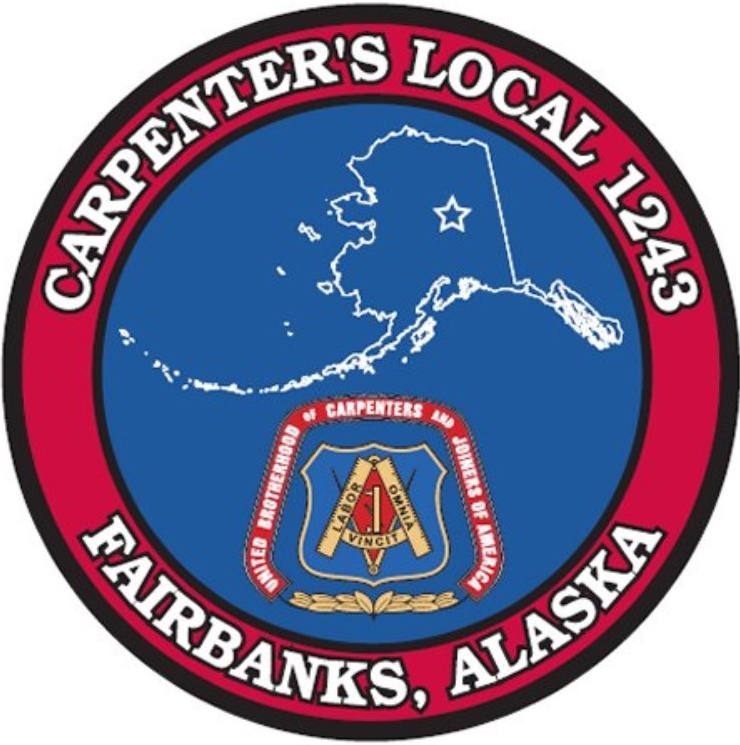 To find out how you can become a sponsor, please email [email protected] or call (907) 452-1735
---
WE MAY BE APART, BUT WE'RE IN THIS TOGETHER
Here are some reminders and updates. Please read them carefully.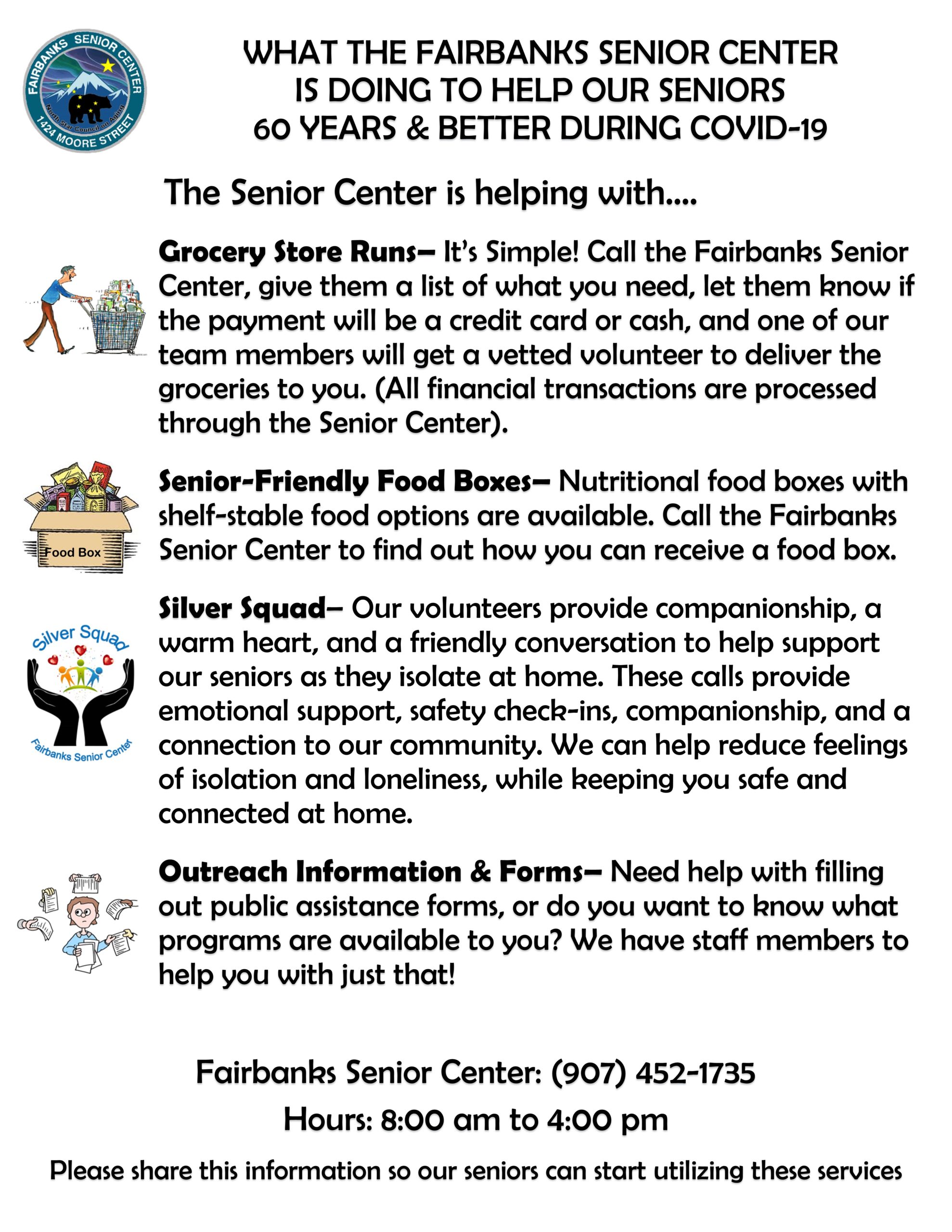 We can get through this together!! 
Not "Stuck at Home," but "SAFE AT HOME"   
---
DONATIONS FOR COVID-19 PREPAREDNESS AND RESPONSE
As we focus on responding to COVID-19 and protecting our seniors, staff, and community, we are immensely grateful for the outpouring of support and love we have received.
We are humbled by the outpouring of generosity shown to the Fairbanks Senior Center and our most vulnerable citizens.
If you are interested in donating supplies or funds to the Fairbanks Senior Center, please email [email protected] or click HERE.  
Please note that we cannot accept donations of food at this time.   However, we can take unopened store-bought cookies to include with the hot meal delivery to our Meal on Wheels seniors.
Thank you all for your generosity and solidarity!
Click HERE to view the list of our Community Supporters!
---