Welcome to the Fairbanks Senior Center
From the February, 2021  Newsletter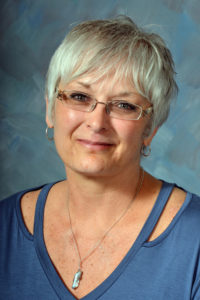 Hello Seniors,
The new year has been off to a good start with news of Covid-19 vaccinations becoming available in our state. We have been extremely busy fielding calls about vaccines since the news broke in early January. There are some updates on what YOUR Senior Center has been doing to assist the seniors in our community.  
Currently, we are assisting seniors who do not have access to computers/internet, and seniors who have physical/cognitive challenges to make their vaccine appointments. For those who fit into those          parameters, we are compiling a waitlist to get seniors scheduled when appointments become available.  Now, if you have internet, but are having trouble scheduling a vaccine appointment, grab a neighbor, a friend, or trusted peer, church member, or grandchild to help you. This is the fastest way to schedule a vaccine appointment at this time. The State's website covidvax.alaska.gov is also a good resource for clinic updates, eligibility requirements, and making appointments with vaccine providers. The reality is that with over 18,000 seniors in the Borough, it will take patience in our community to get everyone a   vaccine who wants one.  
     Please click the link below to read the rest.                                                 CLICK HERE TO READ THE  DIRECTORS COMMENTS
Darlene Supplee
Executive Director
---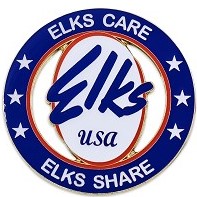 The Fairbanks Elks Lodge #1551 presented Meals on Wheels Fairbanks with a generous donation of $3500 this January. These funds are truly a blessing during these challenging times as we continue our mission of preventing senior hunger and decreasing the social isolation that most of our senior friends and neighbors are experiencing. The Elks Lodge #1551 has been a long-time supporter of the Fairbanks Senior Center and our senior community. We are truly grateful for their continued support and all they do to support our entire community.
---
WE MAY BE APART, BUT WE'RE IN THIS TOGETHER
Here are some reminders and updates. Please read them carefully.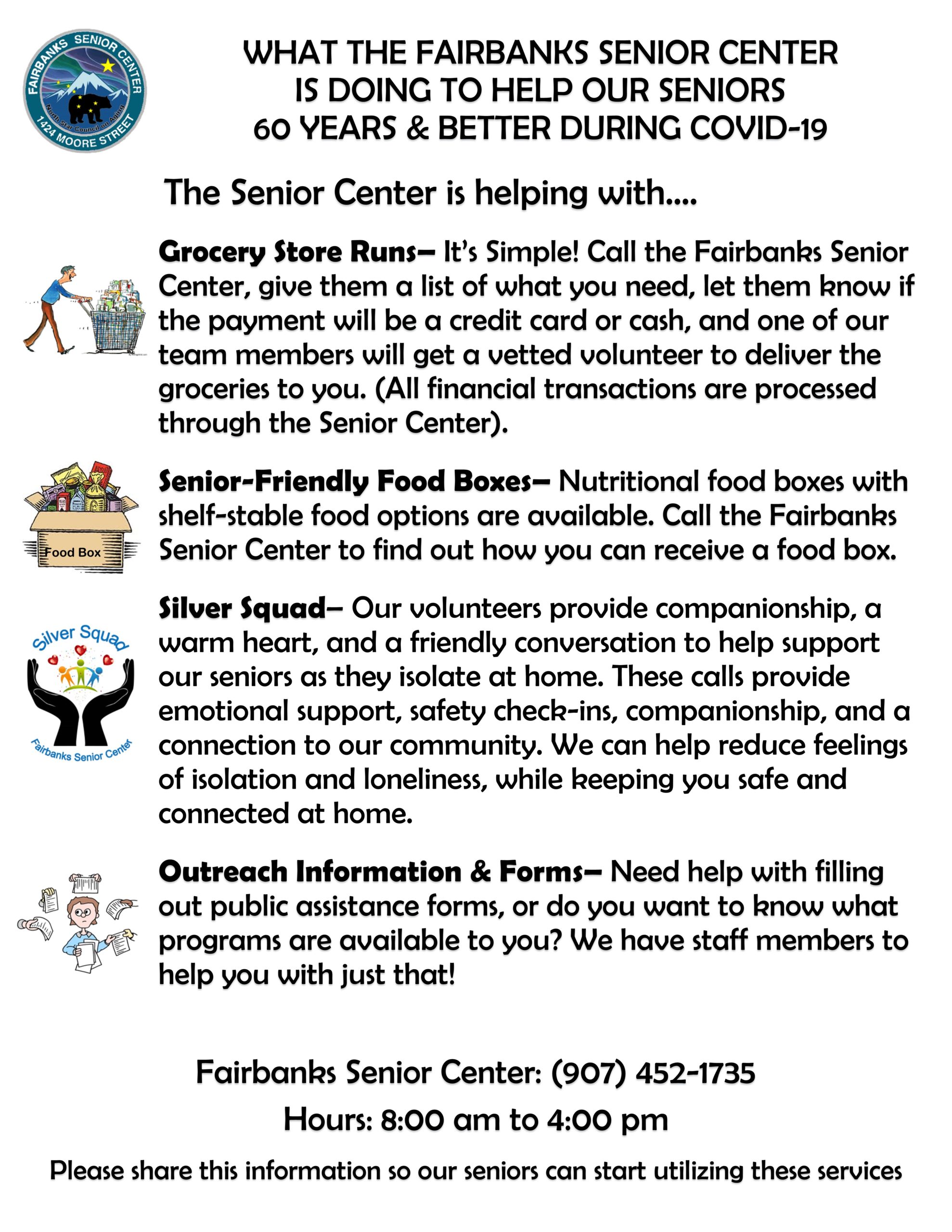 We can get through this together!! 
Not "Stuck at Home," but "SAFE AT HOME"   
---
DONATIONS FOR COVID-19 PREPAREDNESS AND RESPONSE
As we focus on responding to COVID-19 and protecting our seniors, staff, and community, we are immensely grateful for the outpouring of support and love we have received.
We are humbled by the outpouring of generosity shown to the Fairbanks Senior Center and our most vulnerable citizens.
If you are interested in donating supplies or funds to the Fairbanks Senior Center, please email [email protected] or click HERE.  
Please note that we cannot accept donations of food at this time.   However, we can take unopened store-bought cookies to include with the hot meal delivery to our Meal on Wheels seniors.
Thank you all for your generosity and solidarity!
Click HERE to view the list of our Community Supporters!
---