Welcome to the Fairbanks Senior Center
From the May, 2021  Newsletter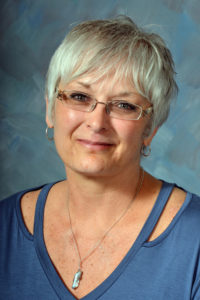 Dear Seniors,
Hi Seniors,
We made it through winter and are quickly advancing into spring. What a     relief. As a community, we faced a massive snow storm, then unseasonably warm temperatures causing havoc for some of us. The events of the last few weeks have reminded me of how important being ready for emergencies is.  Next month, I will be laying out our plans to distribute Emergency Readiness Kits, so stay tuned.
     Please click the link below to read the rest.                                                 CLICK HERE TO READ THE  DIRECTORS COMMENTS
Darlene Supplee
Executive Director
---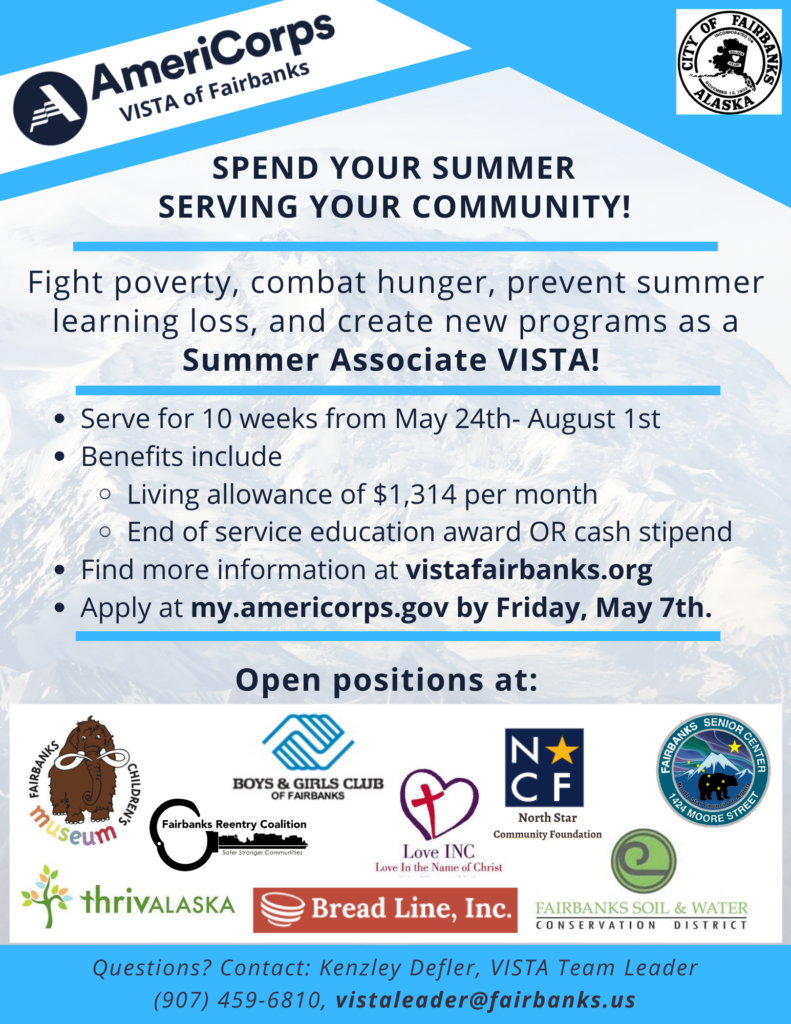 To apply for the Meals on Wheels Fairbanks Summer Associate position, please click HERE!
---
WE MAY BE APART, BUT WE'RE IN THIS TOGETHER
Here are some reminders and updates. Please read them carefully.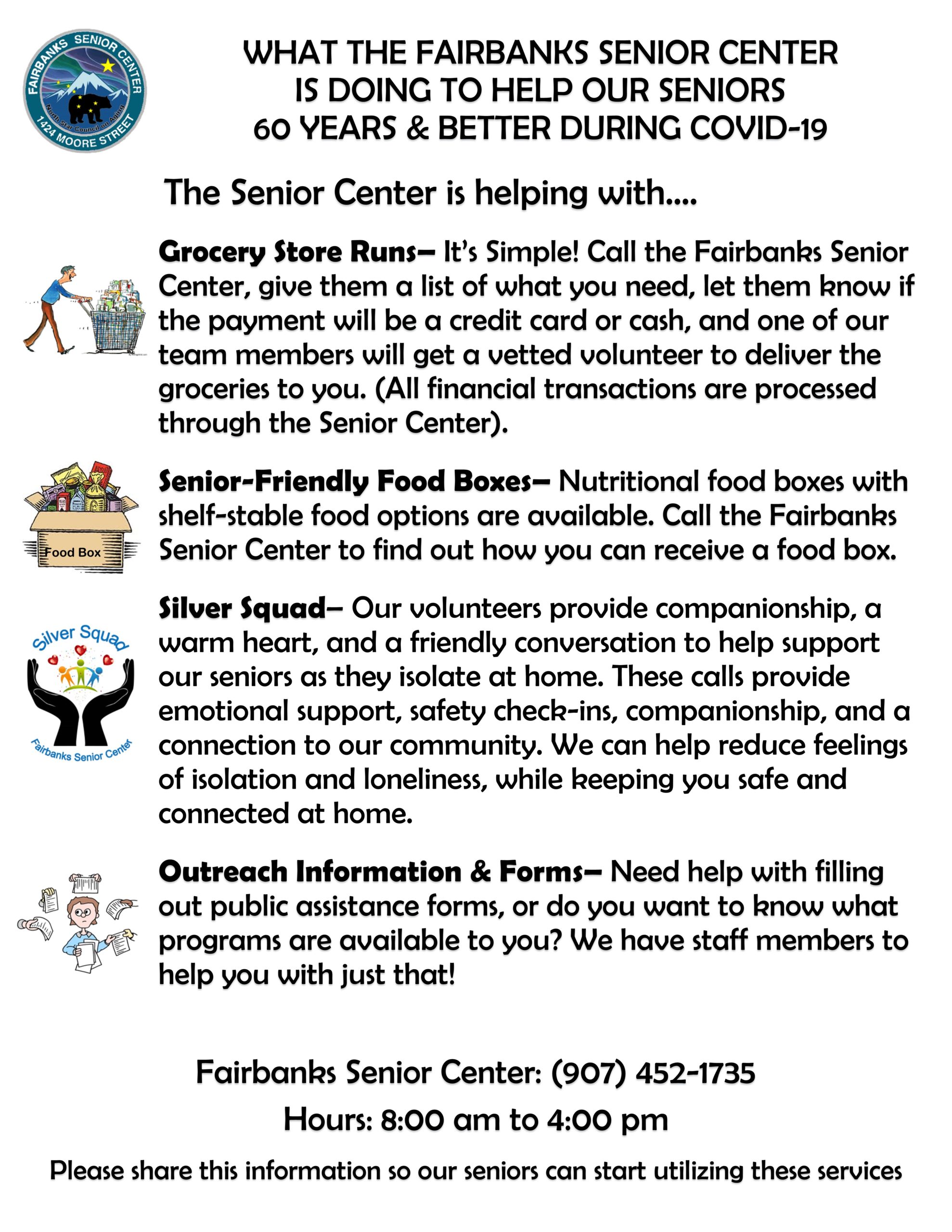 We can get through this together!! 
Not "Stuck at Home," but "SAFE AT HOME"   
---
DONATIONS FOR COVID-19 PREPAREDNESS AND RESPONSE
As we focus on responding to COVID-19 and protecting our seniors, staff, and community, we are immensely grateful for the outpouring of support and love we have received.
We are humbled by the outpouring of generosity shown to the Fairbanks Senior Center and our most vulnerable citizens.
If you are interested in donating supplies or funds to the Fairbanks Senior Center, please email [email protected] or click HERE.  
Please note that we cannot accept donations of food at this time.   However, we can take unopened store-bought cookies to include with the hot meal delivery to our Meal on Wheels seniors.
Thank you all for your generosity and solidarity!
Click HERE to view the list of our Community Supporters!
---