Get Involved With Your Senior Center
We encourage you to take full advantage of the Seniors Center and to volunteer your time in making Fairbanks a better place for all Senior Citizens. Maintaining a comprehensive program for Senior Citizens and operating a Seniors Center requires many hands. You can participate in the maintenance and operation of our facility by taking advantage of our Center by enjoying the activities,  providing donations and volunteering your special talents to our efforts.
We have many ways to help you fill the idle hours productively. There are many opportunities to help in the center in different levels with no prior experience needed, just a good heart and head.
If you would like to take part in the operations of your Senior Center you should consider joining as a board member, and/or in one of the advisory/task group to collaborate in positive changes.
By way of example,  "Meals-On-Wheels" always needs volunteers. An hour a day, a week, or a month. """"""""'there is opportunity to get the know someone who may really need you. Whether you can volunteer for only 2 hours per week (the average time to complete one route ) or more your services will be greatly appreciated by the 200 seniors we provide daily meals. Stop and pick up a volunteer application at the receptionist desk and ask to speak to the director.
Here is the Application
VolA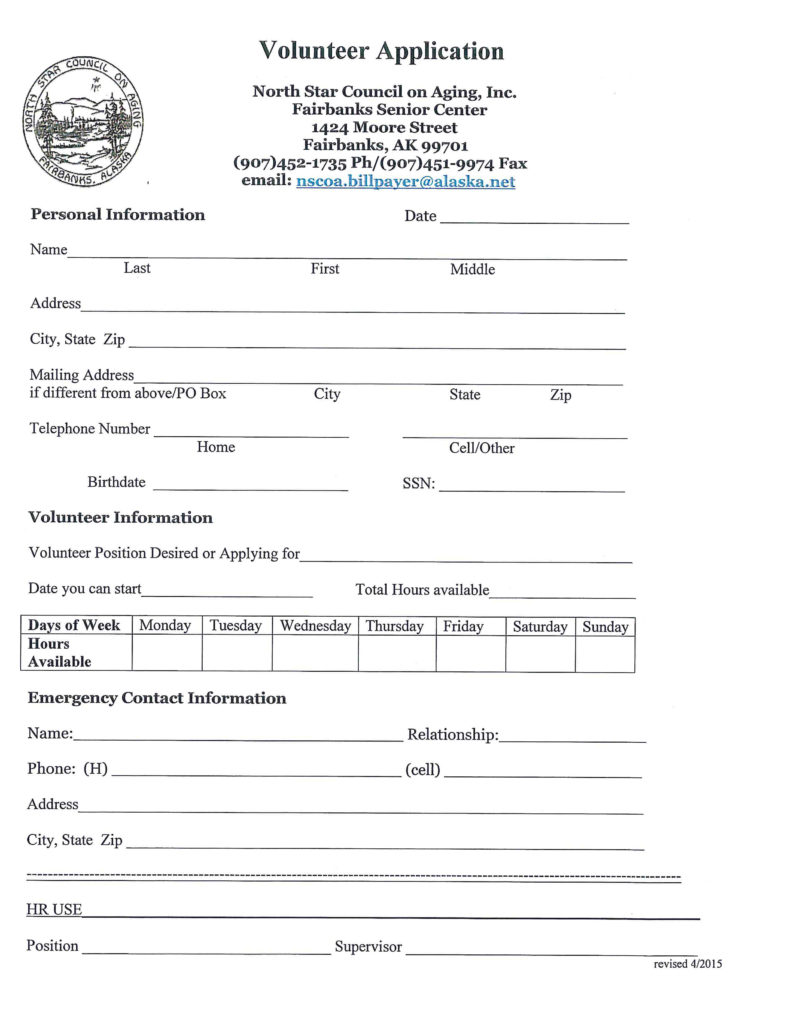 pp
If you are interested in volunteering, please contact Darlene Supplee at 452-1735 and ask to speak with her or stop by the office at 1424 Moore St. We'd appreciate your help.
Volunteer Membership
Although volunteers of the Senior Center are not required to be Senior Center members, it is highly encouraged. We realize that your gift of time is a valuable contribution, but a paid membership shows a higher level of support of the organization's mission and a commitment to the work being done.
Volunteer Reimbursement
A volunteer should not expect to receive any form of payment or benefits unless agreed upon before service begins.